Credits

Printer-friendly version
What we think:
We think that the utilization of natural resources like forests is indispensable to any human development
However any utilization of natural resources like forests must be based and can be operated economically on the principles of sustainability
We think the sustainability of nature is as important than growth in consumption and the economy of rich countries
We work to make government and business facilitate green and ethical choices
We are committed to the global environment and a globally fair distribution of wealth. We believe the two are inseparably linked, in a way that requires us to work on both subjects in an integrated way.
Dipl.-Ing. Markus Sommerauer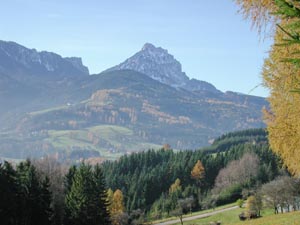 Opernring 1/Top R 745-747, A-1010 Viennan
Baeckerberg 29, 4644 Scharnstein
Tel.: +43 1 914 60 00
Fax.: + 43 1 914 60 00 67
UID–Nr .: ATU12792307
IBAN: AT29 3466 1000 00019430
BIC: RZOOAT2L661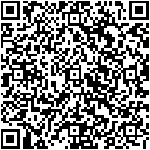 Staatlich beeideter Ziviltechniker
Ingenieurkonsulent für Forst- und Holzwirtschaft (

 Deutsch/
 English)
Mitglied des Fachverbandes Unternehmensberatung & Informationstechnologie
Some of the pictures used within this site are protected by Creative Commons Attribution-Noncommercial-Share Alike 2.0 Generic
This Web site is a publication of ForestIndustries.EU. Information presented is believed to be factual and up-to-date, but we do not guarantee its accuracy and it should not be regarded as a complete analysis of the subjects covered. All expressions of opinion reflect the judgment of the authors as of the date of publication and are subject to change.
Information on this Web site is not an offer to buy or sell, or a solicitation of any offer to buy or sell the securities mentioned herein.
Hyperlinks on this Web site are provided as a convenience and we disclaim any responsibility for information, services or products found on Web sites linked hereto.
This WEBSITE has been developed jointly by ForestIndustries.EU and is intended solely to provide general guidance on matters of interest only, and does notconstitute professional advice. You should not act upon the information contained in this WEBSITE without obtaining specific professional advice from ForestIndsutries.EU. No representation or warranty (express or implied) is given as to the accuracy or completeness of the information contained in this WEBSITE, and, to the extent permitted by law, ForestIndsutrie.EU and their employees and agents do not accept or assume any liability, responsibility or duty of care for any consequences of you or anyone else acting, or refraining to act, in reliance on the information contained in this WEBSITE or for any decision based on it. The WEBSITE may contain links to certain websites maintained by third parties over whom ForestIndustries.EU have no control; ForestIndustries.EU make no representations as to the accuracy or any other aspect of the information contained in such websites.
This website uses Google Analytics, a web analytics service provided by Google, Inc. ("Google"). Google Analytics uses "cookies", which are text files placed on your computer, to help the website analyze how users use the site. The information generated by the cookie about your use of the website (including your IP address) will be transmitted to and stored by Google on servers in the United States. Google will use this information for the purpose of evaluating your use of the website, compiling reports on website activity for website operators and providing other services relating to website activity and internet usage. Google may also transfer this information to third parties where required to do so by law, or where such third parties process the information on Google's behalf. Google will not associate your IP address with any other data held by Google.
You may refuse the use of cookies by selecting the appropriate settings on your browser, however please note that if you do this you may not be able to use the full functionality of this website. By using this website, you consent to the processing of data about you by Google in the manner and for the purposes set out above.