National Consultative Workshop on REDD+ Safeguards
As you know, the National Consultative Workshop on "Social and Environmental Principles and Criteria for REDD+ Safeguards" held on January 12, 2012 at Islamabad, Which was inaugurated by the Mr. Mohammad Javed Malik, Federal Secretary, Ministry of National Disaster Management.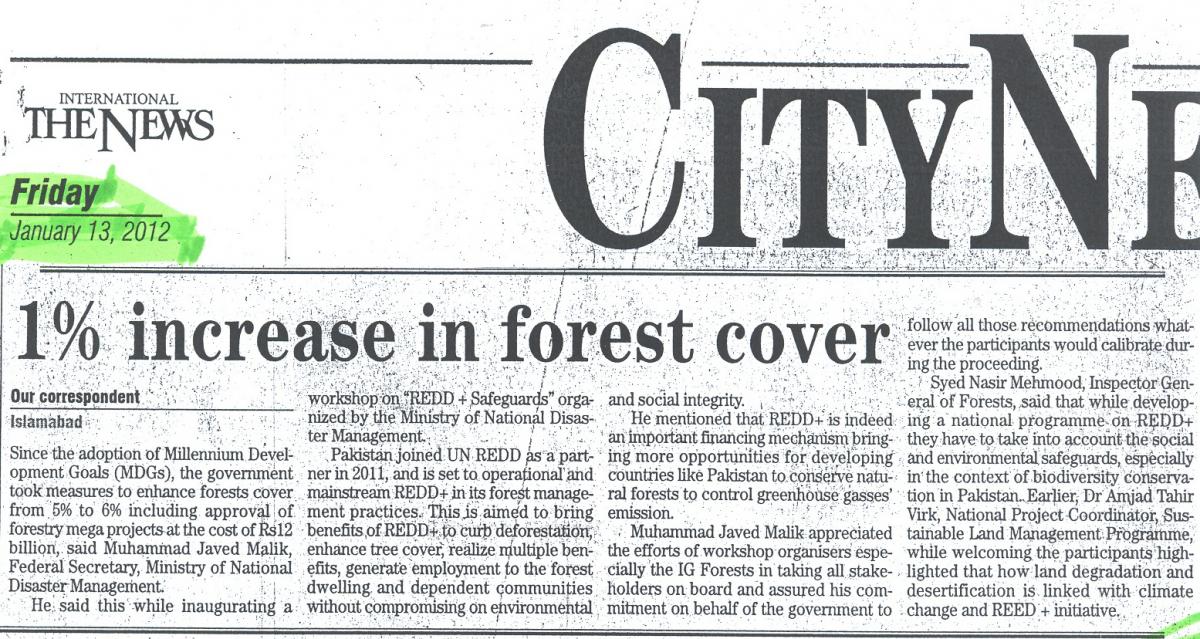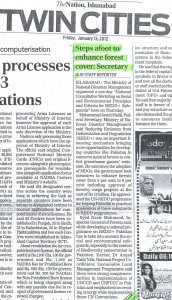 The workshop was attended all the major stakeholders from all over Pakistan. The event was also covered by the media. In this regard, I am pleased to share with you the press clipping from two leading national news papers, The News and The Nation. I have also enclosed here some selected pictures of the event.
Presently, we are work on the workshop report, which hope to share with you and UN REDD Programme Colleagues before the 20th January 2012.
For details:
Amjad Tahir Virk, Ph.D.
National Project Coordinator
Sustainable Land Management Project (SLMP)
Ministry of National Disaster Management
Government of Pakistan
House 7, Street 62, G-6/4
Islamabad, Pakistan
Tel: ++ 92 51 2602467
Fax: ++ 92 51 2602469
Email: amjad.virk@slmp.org.pk