World Bank Reports Experience with A/R Biocarbon Fund Projects
6 March 2012: The World Bank has published a new report by the BioCarbon Fund detailing the experience in over 20 afforestation and reforestation (A/R) Clean Development Mechanism (CDM) forest projects in 16 countries since 2004, with the aim of enhancing knowledge on regulatory issues and policy in the forestry sector.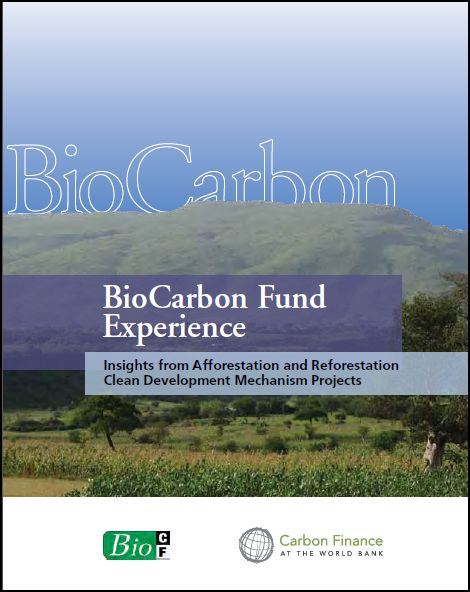 The report, titled "The BioCarbon Fund Experience: Insights from Afforestation/Reforestation Clean Development Mechanism Projects," outlines topics such as CDM regulations, non-permanence, land-related issues, greenhouse gas (GHG) accounting, financing, legal and institutional challenges, and assessing under-delivery risk. For each of these topics, specific recommendations are presented, including to: develop concrete tools to facilitate methodology selection; create a standard for calculating emission reductions; and simplify additionality requirements.
The report provides a detailed account of the types of reforms that may lead to a supportive legal framework for these large-scale forest carbon projects, while minimizing conflict and generating more incentives for local participation.