Struggle about sustainable forestry in Malaysia
Prof. dr. Helias Udo de Haes (CML), member of the Dutch Timber Procurement Assessment Committtee (TPAC), describes the newest development on the advice of the committee about forestry in Malaysia to the Dutch government.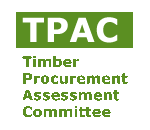 Recently there was news about the work of the Dutch Timber Procurement Assessment Committee (TPAC), of which I am the chair. In a court case, Dutch NGOs had sewed the Dutch government for its intention to already now accept Malaysian timber as sustainable. The verdict was that the Dutch government had to postpone its decision after the ongoing appeal procedure will have been finalized.
This appeal was lodged by Malaysia against the decision of TPAC that Malaysian timber is at present not to be regarded as sustainable.
The whole process is complicated, with three layers interacting:
the formal (negative) assessment by TPAC, now in the stage of objection and appeal;
the political process, in which the Dutch government intends to accept Malaysian timber under strict conditions aiming at improvement of the Malaysian forestry system, together with discussions in parliament about this; and
the juridical layer with the recent verdict which put a halt to the ministry to make already a decision now. In fact TPAC sees also positive aspects in an approval of the Malaysian timber by the Dutch Ministry, if it could set really strict requirements on a number of improvements of Malaysian sustainable forestry management.
A finalization of this quite important case is to be expected in autumn.