Swiss water firm taps Kenya's carbon market
A Swiss water treatment firm is seeking a piece of Kenya's carbon market through distribution of water purifiers to reduce the use of firewood and kerosene for water treatment in western Kenya.
Vestergaard Frandsen said in a statement it will from next week distribute 900,000 free water filters in the area at a cost of Sh2 billion in a project to reduce carbon dioxide emissions.
It hopes to recover the cost by earning two million credits annually.
The credits, which will be sold at the international carbon markets or recently launched Africa Carbon Exchange (ACX) in Nairobi, are estimated to earn the firm $13 million (Sh1 billion), making it the biggest carbon deal in the Kenyan market in what could boost the country's credentials as a clean economy.
"This is a positive development for Kenya because it means the ACX will have more liquidity in terms of number of credits available for buyers," said Tsuma Charo, the CEO of ACX.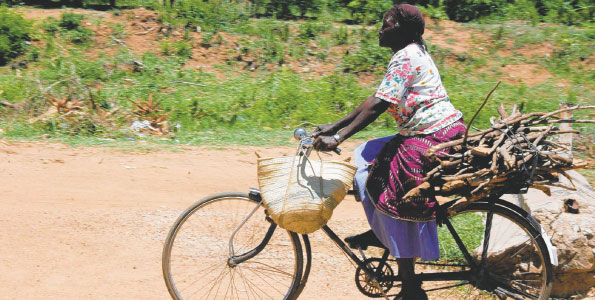 Photo: JACOB OWITI
Carbon trading involves the purchase of carbon credits from firms that emit less carbon dioxide, mainly from Europe and Asia, and which have exceeded their emissions limits.
The company said the revenue generated, in large part, will be re-invested into the programme to make it sustainable over a 10-year period as low income households benefit from clean drinking water.
The water purification project will enable an estimated four million Kenyans to drink safe water and is being done in partnership with the Ministry of Public Health and Sanitation.
Distribution of the water purifiers will take place over a six week period from next week, and will be installed in homes without access to safe municipal water sources.
Monitoring by an accredited independent auditor will take place every six months to verify use of the filters and emissions reductions once the initiative is operational.
The auditor will verify that the emission reductions are accurate, and carbon credits will be issued after verification.
The project signals growing interest by foreign companies to participate in Kenya's carbon finance market, which got a boost in May with the launch of ACX—which is the stock market for environment assets, where buyers bid for and buy carbon credit certificates on offer.
The ACX is the first carbon emission reduction units trading platform in Africa.
Kenya has already attracted several global carbon credits projects and trading consultants including the JPMorgan Climatecare, Standard Bank of South Africa and Bea International that will provide skills and knowledge to drive the exchange.
ACX says European power companies that uses coal to produce power have already signed up to buy carbon credits in Kenya.