Finish roundwood cartel led to losses over one billion Euros for private owners
Finnish Yle reports on a raw timber cartel, which operated in Finland between 1997-2004. Forest Research Institute Metla estimates the value of direct losses for private forest owners to over one billion Euros. The indirect losses reached a few hundred million Euros.
Finish forest companies UPM, Stora Enso and Metsäliitto participated in roundwood cartel. The Market Court ordered Stora Enso and Metsäliitto to pay the state a total of 51 million years from a decision in the end of 2009. UPM was acquitted since the company informed the competition authorities on the matter.
Although the Market court never managed to prove that the forest companies entered into actual price agreements in connection with the purchase of round timber they concluded that the cooperation had the intention to contribute to a stable price development for roundwood.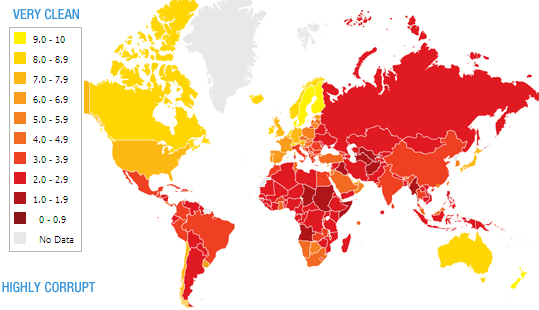 The fight against bribery and corruption is a major issue for the forest industry and there are many who work with the issues. The above picture is from Transparency International, an organization defines corruption as to exploit their position to obtain unfair advantage for themselves or someone else's benefit (the "abuse of entrusted power for personal gain"). Finland is ranked as one of the world's least corrupt countries.